Linen Towel - Deer Tracks in Slate with Neutral warp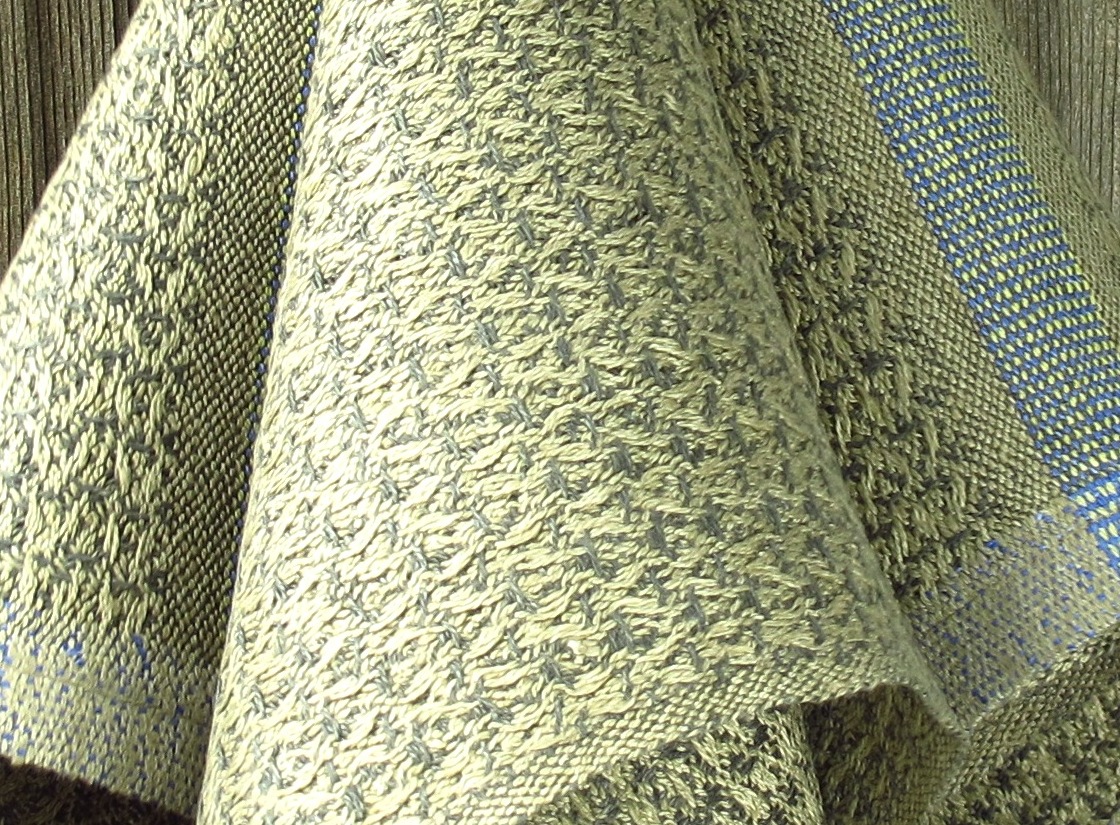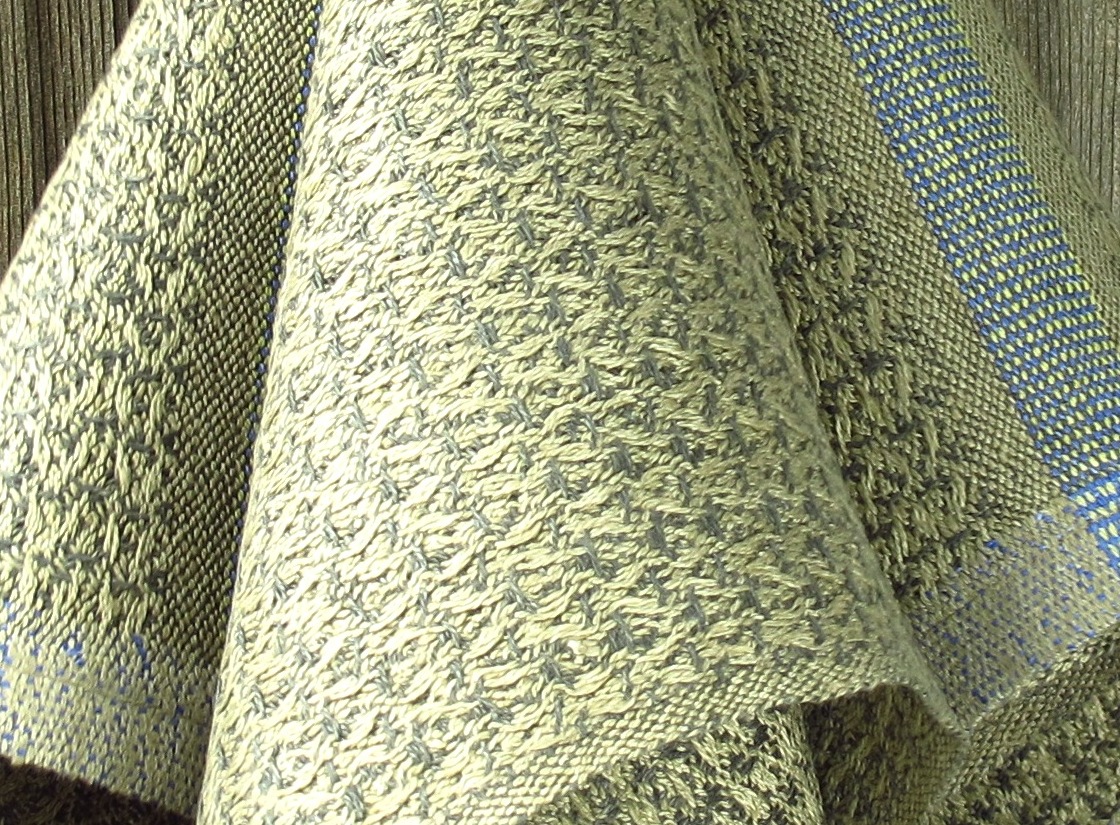 sold out
Linen Towel - Deer Tracks in Slate with Neutral warp
WOVEN BY HAND ON OLD WOODEN FLOOR LOOMS Belgian and Lithuanian Linen 24" wide x 24" long Design Cabin Road Color: Sunshine with Neutral Warp.
The Cabin Series II– DEER TRACKS DESIGN story . . .
Each morning at the cabin I take the dogs for a walk. I take the leashes from the wooden pegs by the back door just in case we go as far as the big road. The dogs see me and instantly know it is their favorite time of day! They crowd around me as I try to get the door open, each of them wedging their way into the crack, making it almost impossible to open the door without scraping over one of their feet. We struggle as I try to contain their frenzy and suddenly the door is open and they burst out, certain that THIS time they will come home with a prize! They work their way up the cabin road, zigzagging from one side to the other, lost in the scents left from the night before. I follow, far behind, looking at the fresh deer tracks in the soft sandy gravel, knowing that a deer passed this way not moments before.
A modified waffle weave was used to mimic the tracks of a deer in these textiles. This is an especially 'thirsty' towel due to the nature of its weave structure, comprised of mini-'pockets' that trap moisture. A 10 harness computer-aided loom was used to skillfully hand weave these towels with fine craftsmanship. They are woven in high quality 100 percent imported linen in a complex twill weave structure. Since each item is hand woven to order, please allow up to 6-8 weeks for delivery.